Robert Lombardo was raised in Westerly, RI and graduated from Deerfield Academy.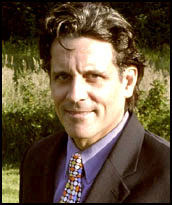 He received a Bachelor of Science degree in Civil Engineering from Tulane University and was a
petroleum engineer at Halliburton Services, in New Orleans, LA.

Before attending law school, Mr. Lombardo spent eight years abroad working as a fashion model.

Mr. Lombardo earned his Juris Doctor in 1995 at the Columbus School of Law, Catholic University
of America, in Washington, DC, and spent the summer of 1993 studying law at Freie Universität
in Berlin, Germany.

While attending law school, Mr. Lombardo was a law clerk for, and mentored by, the late Fred W. Bennett.

Following law school, Mr. Lombardo was an associate at Knight, Manzi, Nussbaum & LaPlaca, where he focused almost exclusively on criminal defense under the mentorship of William C. Brennan.

After serving for two years as in house counsel for a small internet company that produced adult entertainment, Mr. Lombardo established his own law practice in 2002, concentrating on criminal defense, intellectual property and entertainment law.
Bar Admissions
State of Maryland

District of Columbia

State of Rhode Island

United States District Court for the District of Maryland

United States Court of Appeals for the Fourth Circuit

United States District Court for the District of Columbia

Supreme Court of the United States of America
Cases of Note
Successful defense in Capital Murder/Death Penalty case: State of Maryland v. Michael Pratt, CT99-0215A

RICO Complaint based upon Trademark and Copyright Infringement: ALS Scan, Inc. v. Global Innovations, Inc. et al.

Recording Industry of America v. Verizon Internet Services, Inc.– Declaration of Robert L. Lombardo in Support of RIAA's Brief in Opposition to Verizon's Motion to Quash the February 4, 2003 Subpoena

Personal Jurisdiction on the Internet: ALS Scan, Inc. v. Digital Service Consultants, Inc., 293 F.3d 707 (4th Cir. 2002) (cert denied 2003)

Safe Harbor provided by Title II of the DMCA: ALS Scan, Inc. v. RemarQ Communities, Inc., 239 F.3d 619 (4th Cir. 2001)

Seizure based on "Reasonable, Articulable Suspicion": United States of America v. Ricky Darden, 149 F.3d 1171(4th Cir. 1998)

Violations of Fourth and Sixth Amendment: United States of America v. Anthony Ayeni Jones, 215 F.3d 1322 (4th Cir. 2000)

Bribery: USA v. Grace Kim, District of Columbia 98-210 (TFH)

Complaint under the Maryland Public Information Act: Office of Attorney General v. Paul Gallagher, 359 Md. 341, 753 A.2d 1036 (2000)